Frequently asked questions
FAQ
1. What is it like to live in Edgemoor?
---
This is an exceptionally peaceful site for a destination or "forever" home, whether for a growing family or for retirement. It is a tangible physical, emotional and mental escape from the stresses and strains of daily life. See Comments. Country living with all the benefits of the city. Although the mountain and river valley view lots are the most spectacular, the "back" lots are also wonderful. You may wish to compare these view lots with others in the Lethbridge area to confirm this claim. See Lot Plan for details.
---
2. Why choose a west side location to build my "forever" home?
---
Escape from the congestion and hectic environment of other parts of Lethbridge, yet find rapid access to the core and south end. In addition, Whoop Up Drive is now twinned on the West Side. Try it and see. The West side is the fastest growing sector of Lethbridge with expanding amenities such as grocery stores, banks, restaurants, medical and dental offices, etc, all very near Edgemoor. Add to this Lethbridge University and all of its venues. Also new schools. The new West Lethbridge City Hub includes the Crossings, the ice arena, and Phase 2 of the ATB Leisure Centre. And much more yet to come.
---
3. Are there any other developments like this in or around Lethbridge?
---
Except for Edgemoor, there are no longer any available lots as perfect as these: one-acre mountain and river valley views (and these are quite dramatic ground-level views) on the city boundary, with the convenience of proximity to amenities and essential services, the serenity and closeness to nature, and the escape from daily stresses. Once these are sold (11 of the 18 are now sold), there will be nothing quite like this in the future. Please refer to the 2016 Lethbridge City/County Intermunicipal Development Plan.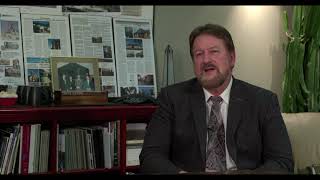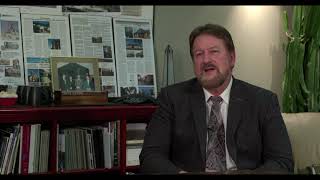 ---
4. What are the services provided?
---
City water, power, gas, communication lines (underground) to the property lines. Specifically, although this is just inside the county, Edgemoor consultants deemed it best to provide 200 amp service for, among other things, hot tubs, new induction stovetops, and even charging of hybrid and other vehicles as they come into production. Also, fiberoptic cable ensures that there is more than enough bandwidth for family needs, including home automation and security. Current county acreage standards require individual potable water cistern attached to the city water line and a septic field system.
---
5. What are the property taxes like?
---
We think that you will be relieved to know the Mil rate in Lethbridge County. Please inquire about these items with Edgemoor's real estate agency (Contact Us page).
---
6. How large will the homes be?
---
Home sizes should start at 2000 square feet, but larger homes can be easily accommodated because of the 1+acre lot sizes. However, beauty of design, not size, is emphasized. Accordingly, a nicely crafted modest-sized bungalow home for retirees would also be welcomed. See comments by Tony Mancini, Architect.
---
7. What impact do architectural guidelines/controls have?
---
The architectural guidelines create a harmony among quietly discriminating residences and will set the standard for an exceptional country residential development in the Lethbridge area. Enthusiasm is being generated as each new design is created and a new home materializes. Property values will be protected and will increase in this environment.
---
8. Does Lethbridge have excellence in designers, custom home builders and tradesmen to craft high quality, beautiful residences?
---
A resounding yes. Purchasers will have the opportunity to select from among the best. Please refer to the Links Page.
---
9. What is the time frame for building a home?
---
.There is a generous allowance of 2 years from time of purchase to commencement of construction of home. This allows time needed for planning the design of the residence and for financing. There is also an 18 month build envelope. There will be several new builds underway during the coming months.
---
10. How does this compare with other developments in the area in terms of density?
---
This is the opposite of a high density neighbourhood. There is more than enough room for amenity structures such as a pool, gardens, larger pergolas or a tennis court. There is just enough distance from neighbours for privacy, yet proximity enough to form great neighbour ties.The end of laneway privacy is also appealing.The vast private coulee land also provides privacy and security for Edgemoor at Sunrise Point.
---
11. How easy is it to reach important amenities and roadways?
---
All roads paved. Whoop Up Drive is now twinned on the West Side. Nearby high school and public schools on the west side can be reached in 3 minutes, and the University in 7-8 minutes. Compared to the south side of the city, this area is much less congested, and although most shopping on the West Side can be reached from Edgemoor in between 5 and 10 minutes, Costco can be reached at "rush hour," using Scenic Drive, in 13 minutes, and the southernmost limits of the City in 16 minutes. 13 current/future resident physicians in this area benefit from this rapid route to Chinook hospital. Highway 3 is also a few minutes away.
---
12. In a nutshell, what is it about Edgemoor that sets it apart?
---
The location, comprising the best views, the large lots, the countryside ambiance with architectural guidelines, and the accessible, privately-owned coulee land. And the song of meadowlarks......These all combine to create a sustained feeling that this really is home. See the Comments page for opinions.
---
---